The environment is near and dear to our hearts here at Yon-Ka Paris, and we are committed to doing everything we can to give back to the world that's given us so much. In honor of that commitment, we are pleased to announce the third year of our Save the Bees campaign.
Save the Bees with Yon-Ka
Small as they are, bees play an essential role in the environment. Bees are natural pollinators that pollinate approximately 75% of the fruits, vegetables, and nuts grown in the United States, according to the United States Geological Survey (USGS).
It is estimated that one out of every four bites of food you take is the result of bee pollination. Strong bee populations are the key to our survival and the long-term health of our planet. Sadly, their numbers are dwindling, and humans are not entirely blameless.
Significant declines in the bee population have been linked to a phenomenon known as Colony Collapse Disorder. It happens when the majority of worker bees in a colony disappear, leaving behind the queen and young bees with no one to care for them. Mites have also been a threat to bees lately, invading and devastating entire colonies. Increased use of pesticides and destruction of native plants affects bee populations as well.
Why Do We Need to Act?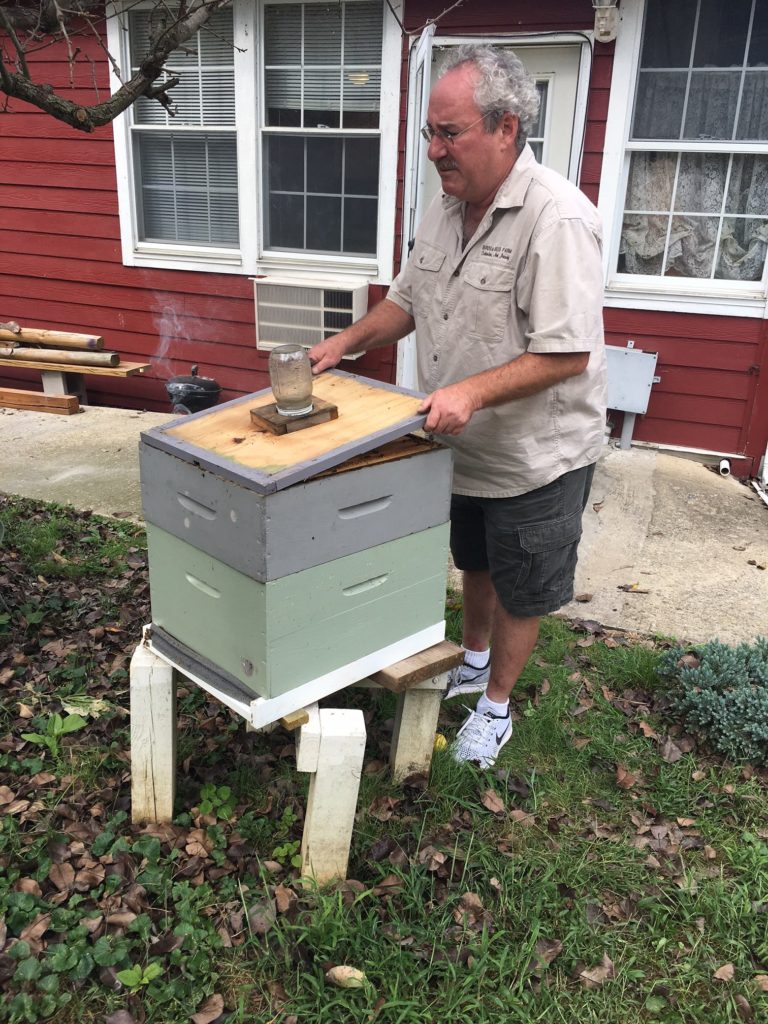 Bees are some of the hardest working creatures on the planet and they play an irreplaceable role in agriculture. Without bees around to do their work, the food supply would decline drastically – perhaps past the point of no return. After all, a single hive collects about 66 pounds of pollen per year.
At Yon-Ka, we are certainly not the first to become concerned about the plight of bees and we hope we won't be the last. We're inspired and uplifted by the work being done by people like Rocky and his wife who run Birds and Bees Farm in New Jersey.
After retiring from his job with USPS in 2006, Rocky discovered a new passion for beekeeping. Over the years, he has donated a great deal of his personal time and money to help alleviate the declining bee population. Thanks to his hard work, Rocky cares for more than 200 honeybee colonies and donates them to local farms for pollinating crops.
Not only is Rocky working to conserve the bees we have now, but he's fighting to protect them for the future as well. He's made it his mission to produce non-aggressive bees by mating his queens with bees from gentler populations. His work has been so successful that he's able to handle the bees without a protective suit. He's also invested in purchasing specialized queens that pass traits for "hygienic behavior" to their offspring. This trait significantly reduces mite counts in colonies, keeping those colonies strong and healthy.
In addition to his personal commitment to saving the bee population, Rocky works to protect the environment as a whole by reducing his own carbon footprint. Rocky's farm uses renewable energy and sustainable agricultural practices. They have solar panels on the roof of their barn and offer a BYOB program where customers can bring their own container to fill with fresh honey at a discounted price.
Join Yon-Ka and Give Back
At Yon-Ka, we owe Mother Nature everything. We've been developing luxurious plant cell active-based skincare regimens for more than 65 years. Our products are formulated using the principles of phytoaromatic therapy and, since 2014, we've made it our mission to give back to the environment to show our deep gratitude.
One of the many ways we work to protect the planet is through our support of the association, "Un Toit Pour les Abeilles" (A Roof for Our Bees). In working with this organization, we've helped to establish beehives in Province that provide homes for over 750,000 bees. Our work to save the bees and protect the environment is ongoing and we're inviting you to join the fight.
This summer, we're releasing a limited-edition version of our popular Lotion Yon-Ka. Available in both Lotion Yon-Ka PS and PNG, these 200ml collector's bottles feature the artwork of Lovisa Burfitt. Each bottle comes in a collector's box for you to enjoy and a portion of every purchase will be donated to the Birds and Bees Farm. International proceeds will be gifted to "A Roof for Our Bees" Association.
Your time on Earth may be limited, but the legacy you leave behind lives on forever. Join Yon-Ka in our fight to save the bees and ensure that those who come after you enjoy a beautiful and fragrant future.