We spend a lot of time, money, and effort finding the right products for our skin so, only naturally, we want them to work to their full potential. (Of course!) But how often do we pay attention to whether or not the serums and creams we apply are actually being absorbed?
You may have experienced product pilling, where you see and feel product residue "balling up" or peeling off of your face. This is a pretty obvious sign that your products aren't penetrating fully–but sometimes it's not so clear. You may just feel like your products are "sitting on your face" and not love the feeling, but go on with your day all the same.
There are a few ways you can make your skincare more effective but the easiest is definitely by exfoliating. Exfoliation purifies the skin by removing dead skin cells, dirt, and pollutants AKA the roadblock standing between you and your beauty products.
Exfoliation isn't a new concept but it's often forgotten or indefinitely put off. Consider adding a gentle exfoliator like Gommage Yon-Ka to your skincare routine to help all of your other products work better.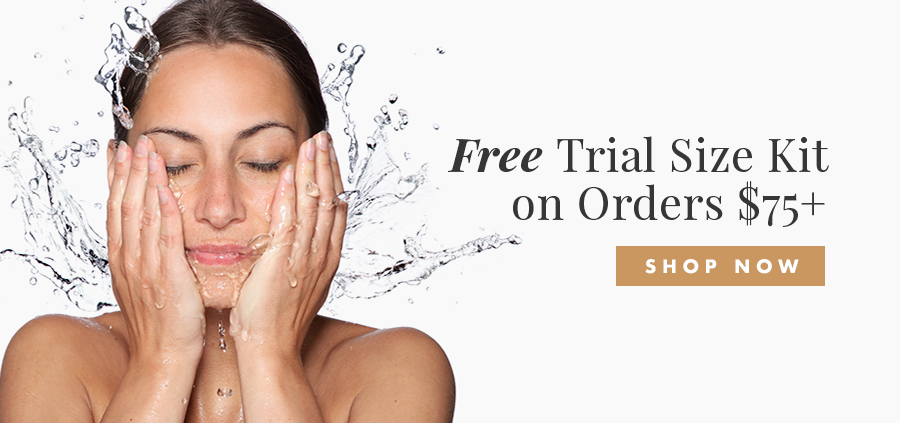 Gommage Yon-Ka is a four-in-one formula that exfoliates, hydrates, brightens, and balances the skin. Rather than turning to abrasive granules, this gel exfoliator utilizes carob and brown seaweed extract to achieve a gentle facial peel. Simply apply a thick layer of the gel to the face and neck after cleansing and leave on for one to two minutes. Using your fingertips, work the product gently until it peels, then spray with Lotion Yon-Ka, and penetrate.
If you find that no particles form after a few minutes, this could mean that your skin is dehydrated and has absorbed all of the product! No problem. Simply reapply to achieve the exfoliating effect and follow the steps mentioned before. After using Gommage Yon-Ka, apply Lotion Yon-Ka and the appropriate moisturizer for your skincare concerns.
For normal maintenance, use Gommage Yon-Ka up to three times per week. This will help your skin stay soft and hydrated. If your skin is feeling extra dull or dehydrated, use this exfoliator every day for one week to achieve ultimate radiance and hydration. You can even do this facial peel before applying makeup whenever you need to glow ASAP. Since this formula is safe for sensitive skin, you won't experience any irritation after use and will have no problem wearing makeup.
In fact, this exfoliator actually reduces redness thanks to soothing white nettle extract. Say goodbye to blotchy and raw skin! You can even apply Gommage Yon-Ka to the eye contours to improve the appearance of the eye area.
An exfoliator that can be used on the delicate eye area? Yes, we are well aware this is not the norm. But Yon-Ka wanted to create a product that would exfoliate the skin without irritation. The result? A botanical gel that works as a natural astringent to tighten pores, firm skin, and leave you looking fresher than ever—no scrubbing necessary.