Sensitive Collection Giveaway: Sensitive Crème, Anti-Redness Crème, Sensitive Masque, Eau Micellaire, & Lotion PS ($280 Value)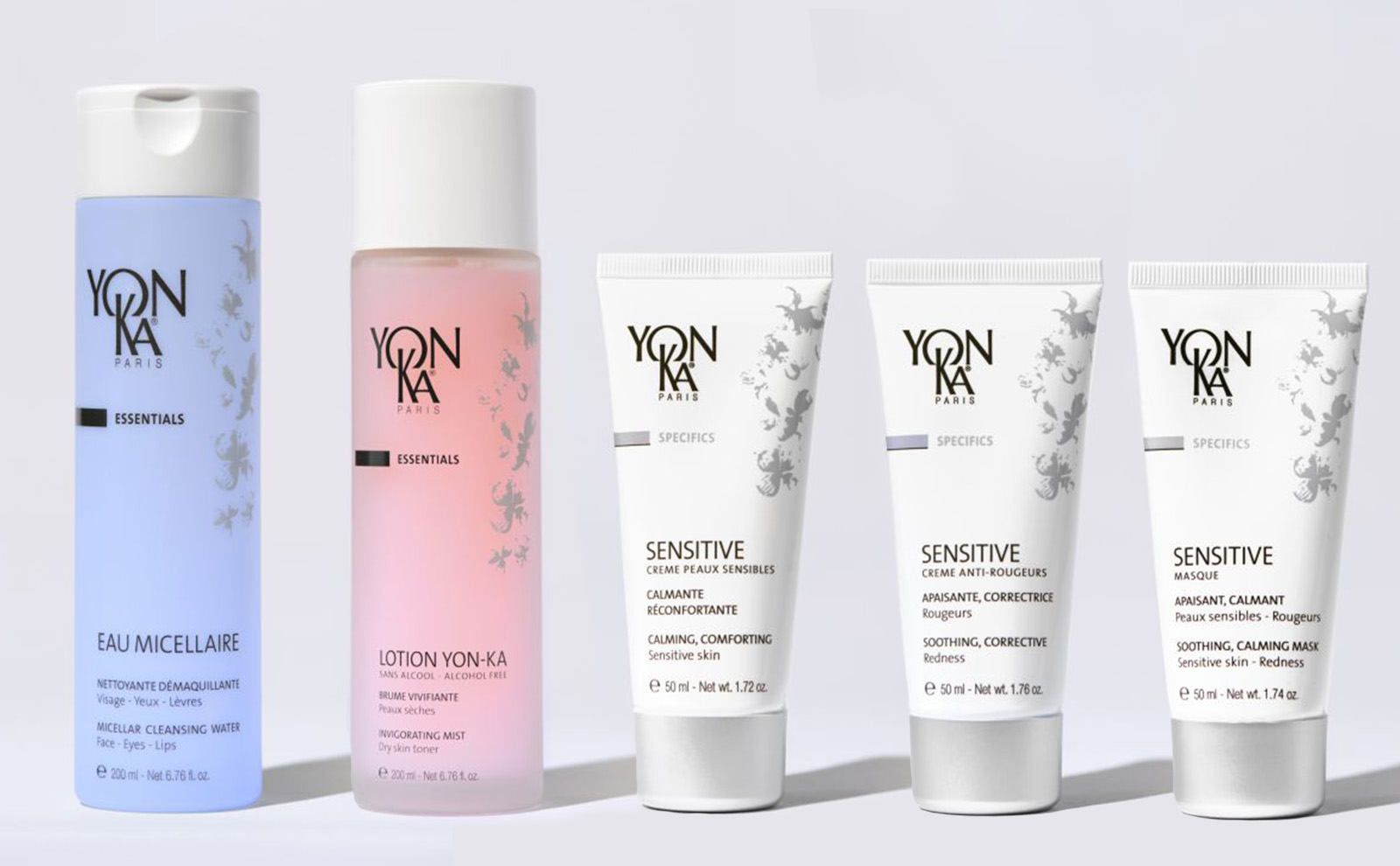 Enter below for your chance to win the following Yon-Ka Paris anti-aging bestsellers…
Sensitive Crème: The SOS calming comforting cream for sensitive skin. Rich in a pre- and probiotic complex that boosts the skin's natural defenses and combats physical and environmental triggers, this calming, comforting and desensitizing cream brings immediate and long-lasting relief to sensitized, aggressed skin.
Anti-Redness Crème: Potent plant botanicals of centella asiatica and Marvel of Peru work in synergy to visibly reduce the appearance of capillaries and decrease the skin's redness and reactivity. This color correcting formula contains natural green pigments that instantly hide visible redness.
Sensitive Masque: This creme masque rich in plant extracts of Arnica and chamomile provides immediate relief to sensitized or aggressed skin. Rich in botanicals that help to alleviate inflammation and the skin's reactivity by minimizing redness and heat, leaving the skin feeling calmed and comforted.
Eau Micellaire: Our gentle micellar water is an ultra gentle cleansing water and makeup remover for all skin types. Composed of 92% ingredients of natural origin, this silky cleanser is designed with micelle technology to trap impurities and lift them from the skin without the need for water or rinsing.
Lotion Yon-Ka PS: Our hydrating toner for dry skin optimizes your skin care routine as it refreshes and invigorates skin. Composed of 99% ingredients of natural origin, this versatile healing water drenches skin with the solar-charged energy of five essential oils for a multi-beneficial toning, purifying and invigorating effect. This alcohol free toner delivers an immediate, refreshing boost that deeply hydrates dry, dehydrated skin.