Perfect Me Collection: Nude Perfect Fluide, Lotion Yon-Ka PS, Gommage Yon-Ka ($177 Value)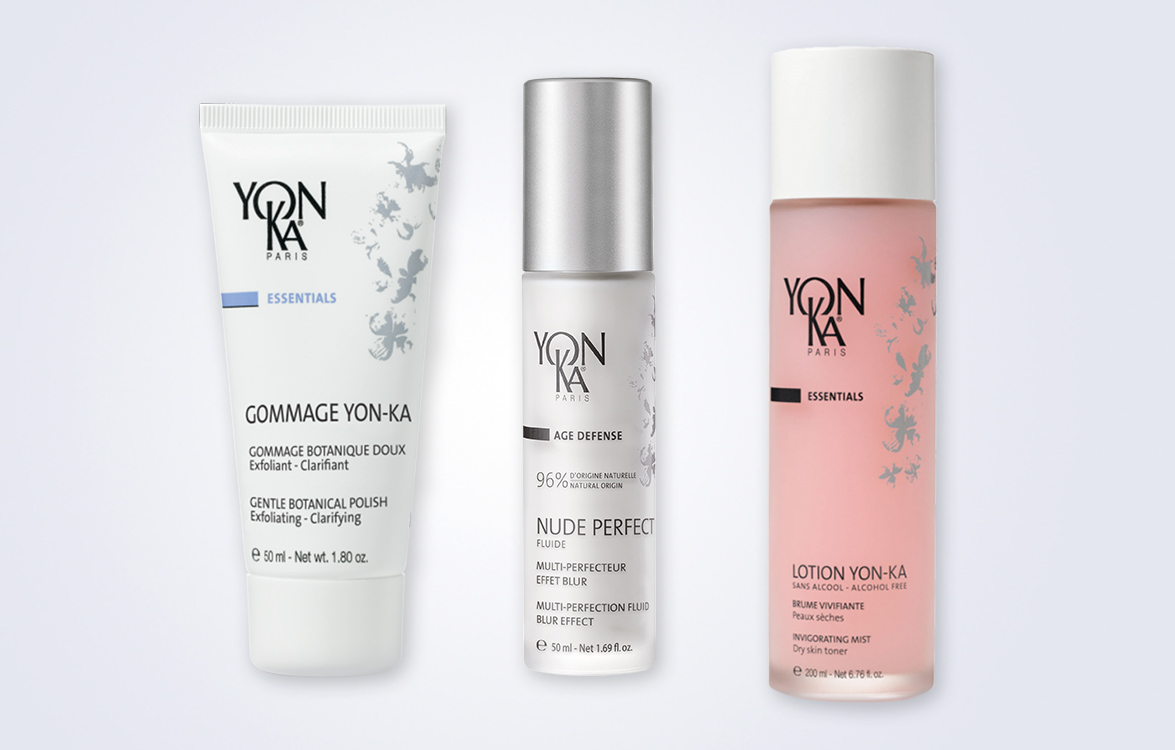 Nude Perfect: Protecting your skin with a smart shield is now more than ever "an absolute must"! With naturalness and performance, NUDE PERFECT protects the skin barrier from environmental aggressors, urban pollution and the damaging effects of blue light.
Lotion Yon-Ka PS: Optimize your skin care regime with this versatile healing water that drenches your skin with the solar charged energy of five aromatic essential oils for purifying, toning, and invigorating effects. More than just a toner this alcohol and paraben free treatment will soothe and tone the complexion as it optimizes the effects of your customized treatment regimen. With a gentle aroma, its energizing effects can be felt throughout the whole body. It is a must-have daily pick-me-up for those with dry or sensitive skin.
Gommage Yon-Ka: Illuminate your skin with this ultra-gentle, 4-in-1 gel facial peel that has exfoliating, clarifying, hydrating, and balancing effects. Enhanced by carob and brown seaweed extracts and lime essential oil, this botanical feast is a natural astringent that tightens pores and firms the skin. It is an essential weekly treatment to give dry or sensitive skin a healthy glow and is especially recommended for those with visible redness.
Enter below for your chance to win… 
---