It's no surprise that our air is, unfortunately, filled with pollutants. This is largely due to the burning of fossil fuels, as the coal and natural gas industries produce nearly 30% of emissions in the United States. Pollution has been linked to a variety of health issues, including asthma and heart and lung damage.
In addition to the nasty internal health effects, pollution also plays a role externally, in how your skin looks and feels. Fortunately, there are steps you can take to prevent your skin from being impacted by pollution.
Keep reading to find out how…
How Pollution is Negatively Impacting Your Skin
Whenever we step outside, the outer layer of our skin is coming into contact with a variety of pollutants. There are chemicals, cigarette smoke, dirty air, and a wide variety of other irritants that are causing issues for our delicate skin.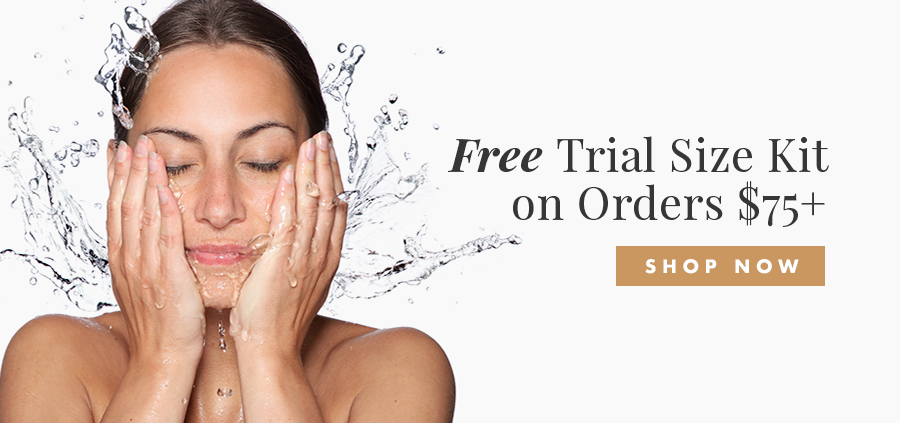 What's scary is the fact that this pollution can lead to early signs of aging, meaning you can start seeing wrinkles, fine lines, and dull skin pop up much sooner than normal. Plus, it can cause conditions like acne, rosacea, and eczema to flare-up.
The good news is, you don't have to let that scare you from ever leaving your house again. You just need to create your own anti-pollution skincare regimen to fight the negative effects of pollution and free radicals in the air. Being proactive about caring for your skin is crucial if you want to ensure it stays healthy for life. That includes using antioxidant-rich products, as well as protecting your skin with SPF every time you step outside.
3 Products to Add to Your Anti-Pollution Skincare Regimen
To defend your skin from the pollution in our environment, you have to get smart about your skincare regimen. Luckily, there are a number of products available that can help you keep your skin healthy and glowing. Here are three that you should consider adding to your daily routine…
1. Vital Defense
Our Vital Defense cream is perfect for applying in the morning. It's enriched with vitamins, which can help protect your skin from environmental pollution, as well as free radical damage. The protective ingredients include organic myrtle, co-enzyme Q10, vitamins E and C, and moringa peptides. Beyond creating a protective barrier for your skin, Vital Defense also provides you with the hydration your skin needs, leading to a more radiant complexion.
2. Nettoyant Creme
Because pollution can have such a negative impact on the skin, leading to redness and irritation, it's important that you also use products that have a soothing and calming effect. That includes your daily cleanser. Our Nettoyant Creme is great for both cleansing the skin and removing makeup without being harsh. In addition, it contains cooling peppermint, which will leave sensitive skin feeling refreshed and deep cleansed, but not stripped or irritated.
3. Elastine Nuit
Another product to add to your anti-pollution skincare toolkit is Elastine Nuit. As mentioned above, because pollution can increase the signs of aging, this night cream is ideal for treating and preventing wrinkles. It contains elastin peptides, milk peptides, vitamin C, and wheatgerm oil which help smooth the skin and provide antioxidants. This night cream is also designed to improve the elasticity of your skin, ensuring you keep that youthful look. A truly active formula you don't have to worry about it being too harsh on your skin though because it contains a nourishing shea butter base which also protects your skin.