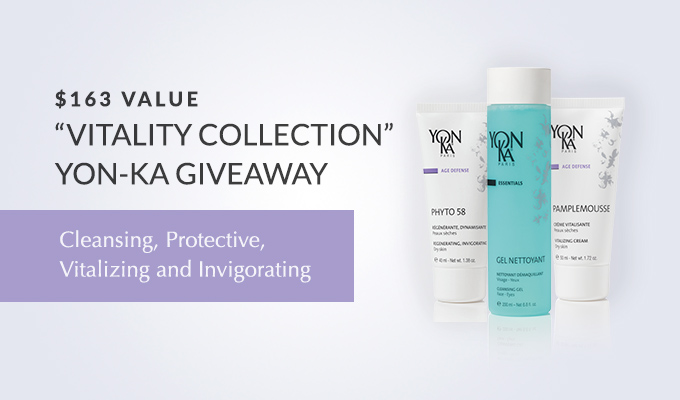 Gel Nettoyant ($39 Value): Enjoy a gentle cleansing of the skin with this foaming 2-in-1 azure blue gel that also removes eye and face makeup. Enriched with the softening, hydrating, and purifying properties of iris root and red seaweed, this best cleanser for oily skin has a light citrus fragrance and will leave your skin feeling refreshed and squeaky clean without having experienced the harsh actions of soap. It is great for all kinds of skin but is especially well-suited to those with normal, combination, and oily skin types as well as men and those with non-inflamed acne.
Pamplemousse PS ($57 Value): Bask in your skin's natural glow with this revitalizing cream that protects and nourishes dry skin. With an invigorating grapefruit fragrance and an astringent blend of citrus essential oils, this any time of day radiance booster is a true shot of energy that lights up the complexion, defends against aging, and tightens pores. It is rich in vitamin C and is especially recommended for dull, lifeless skin.
Phyto 58 PS ($67 Value): Erase visible signs of aging and fatigue with this multi-purpose nighttime treatment that has clarifying, detoxifying, antiseptic, regenerating, and tightening effects. This vitamin-charged revitalizing cream tightens the pores and aids in toning down pigmentation spots to bring radiance to dull skin. With the fresh scent and purifying actions of rosemary, a star ingredient in the Yon-Ka collection, this treatment is perfect for dry skin.
Enter below for your chance to win… 
---