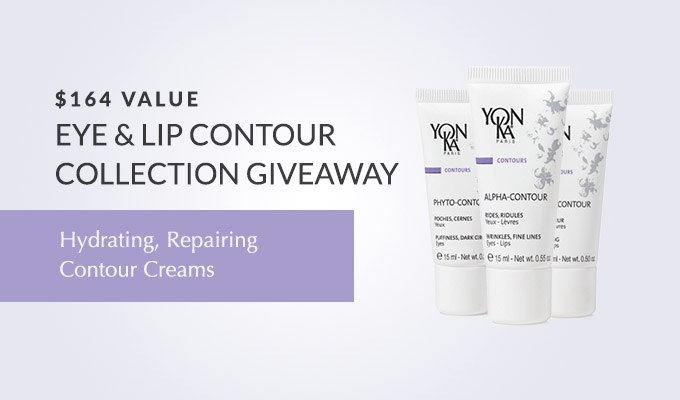 Alpha Contour ($53 Value): Activate cell renewal with this refreshing, non-greasy eye contour cream that hydrates the skin and smooths lines and wrinkles. A blend of revitalizing fruit acids softens the delicate area around the eyes and lips, gently buffing away visible signs of aging.
Nutri Contour ($55 Value): Prevent lines and wrinkles with this vitamin-charged eye and lip contour cream that hydrates and repairs the delicate skin around the eyes and lips. Boosted by chamomile extracts and hazelnut oil, this daily shield smooths these sensitive areas, maintaining soft lips and alluring eyes at all ages. It is especially nourishing for dry or dehydrated skin.
Phyto Contour ($56 Value): Enliven tired eye contours with this bestselling 4-in-1 phyto-fighter that firms the skin and combats puffiness, dark circles, and milia. Boosted by the draining, firming, and toning properties of rosemary, this refined eye contour cream is an essential beauty partner for skin with visible signs of fatigue. Its minty-fresh aroma can also help decongest blocked sinuses, making this beauty treatment a true powerhouse that leaves you feeling fresh.
Enter below for your chance to win… 
---